MegaSporeBiotic: The 1st Probiotic to Protect its Human Host
A probiotic should be working
 

for

 

you, not against you.

MegaSporeBiotic™ is a 100% spore-based, broad-spectrum probiotic clinically shown to maintain healthy gut barrier function.

MegaSporeBiotic is a probiotic blend of 5 Bacillus spores that have been clinically shown to maintain healthy gut barrier function and overall immunity. The bi-phasic life cycle of the Bacillus spores allows them to remain dormant in harsh environments until they reach more favorable environments like the human gastrointestinal tract. Once inside the large intestine, these dormant spores can change into their active forms and begin colonizing in the gut.

This unique probiotic blend aims to RECONDITION the gut instead of reseeding with probiotic strains that cannot survive digestion or colonize the gut. MegaSporeBiotic has quickly become a household favorite among health practitioners and consumers alike.
MegaSporeBiotic is a blend of 5 Bacillus spores:
Bacillus Licheniformis
Produces proteases that aid protein digestion
Produces full spectrum of B vitamins
Bacillus Indicus HU36™
Produces carotenoids: lycopene, astaxanthin, beta-carotene, and lutein
Produces quinols and vitamins
Bacillus Subtilis HU58™
Produces nattokinase and vitamin K2
Supports healthy GALT development
Bacillus Clausii
Bacillus Coagulans
Produces L+ optical form of lactic acid
Supports immune function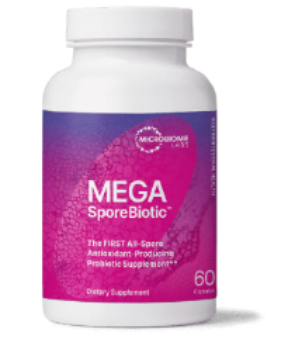 Reconditions the gut

Promotes microbial diversity and maintains health-promoting, commensal gut bacteria

Hassle-free

MegaSporeBiotic has a 5-year
shelf-life and does not require refrigeration





Evolved to survive

Spore-based probiotics resist stomach acid and bile, which means more of them will make it to your intestinal tract

Antibiotic-friendly

Spore bacteria's outer shell protects them from antibiotics and allows them to be used during antibiotic therapy
The SIBO Clinic Canada Team
Elmer Bernard




Elmer is the founder of SIBO Clinic Canada. He has studied health and nutrition for more than 20 years, with specific focus on the microbiome. He has achieved Functional Medicine and SIBO certifications and is highly experienced in breath test analysis.

An avid athlete and outdoor enthusiast, Elmer has a passion for weight training and healthy living. Eight years ago, things spiraled out of control when he started to suffer from debilitating digestive issues. Frustrated and unable to find the answers or support he needed, his journey into the world of SIBO began. After overcoming his own battle with SIBO, Elmer now enables others do the same, not just by providing a testing facility but also a much-needed support system.
Testimonials
I have been using MegaSporeBiotic for a month on myself as a practitioner because sharing it with my patients. Amazing results within 2 weeks and great pooping factor & good energy level (my best description…) after a month. I have 10 of my patients on it at the moment and my youngest a 3 years old girl with history of allergies and eczema, all cleared out. Love the product info that comes with it too…
I love this product and the trio of gut healing products from this company. I was able to knock out a C. Diff infection and have seen dramatic health gains in my clients from using many of the products from this company.
Poop so pretty I want to take a picture!! I've had Crohn's (6 years) and IBS/SIBO for over 30 years. I've lived with constipation or diarrhea, along with pain, but since starting MegaSpore and Mega IgG2000, my stools are so beautiful, I look at them with admiration! ha ha ha! I eat gluten/dairy mostly sugar free already, no processed foods and I am also getting LDI shots and take LDN. All these helped somewhat, but when I added MegaSpore my healing amped up exponentially. I will be adding MegaPrebiotic slowly beginning next week, so I am not finished the Gut Healing Protocol yet, but I am well on my way. This product is the REAL DEAL, and I am so grateful it's available. Thanks for your research and making a product that really does what it claims.